Vision for Promoting Internationalization
We cultivate generous, warm individuals who have big dreams and who love their hometown.
Through our programs in education and culture, international exchange, lifelong learning, and promotion of the arts, our foundation has made its mission to "cultivate generous, warm people who love their hometown."
In order to cultivate individual's interest in global awareness, our vision is to promote a multinational summary of the foundation's ideals and efforts in the field of international exchange.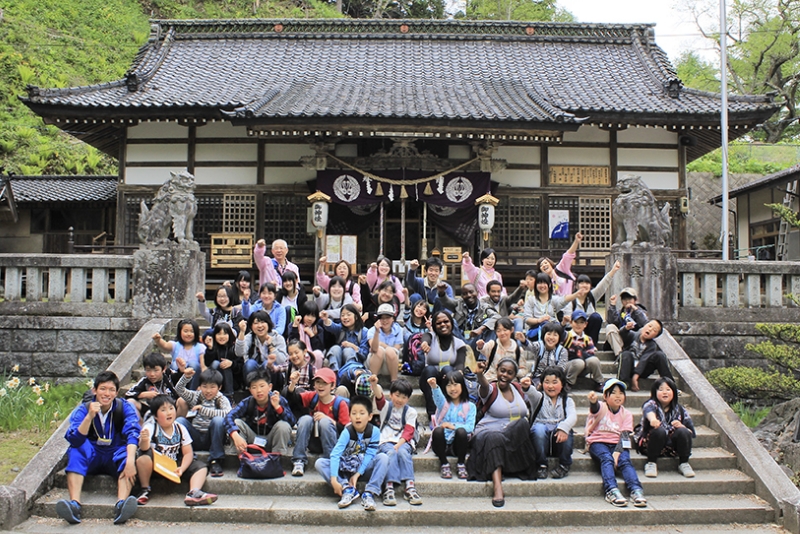 International Understanding
Kids World Club
We act as a preliminary step for students before they begin studying English in school. Our aim here is to remove the fear of learning English by providing a fun and interactive way to introduce them to the language.
Each course (15 student capacity), classes are held 7 times a year.
Candy Course (preschool students) 40 min
Jelly Course (1st~2nd elementary students) 50 min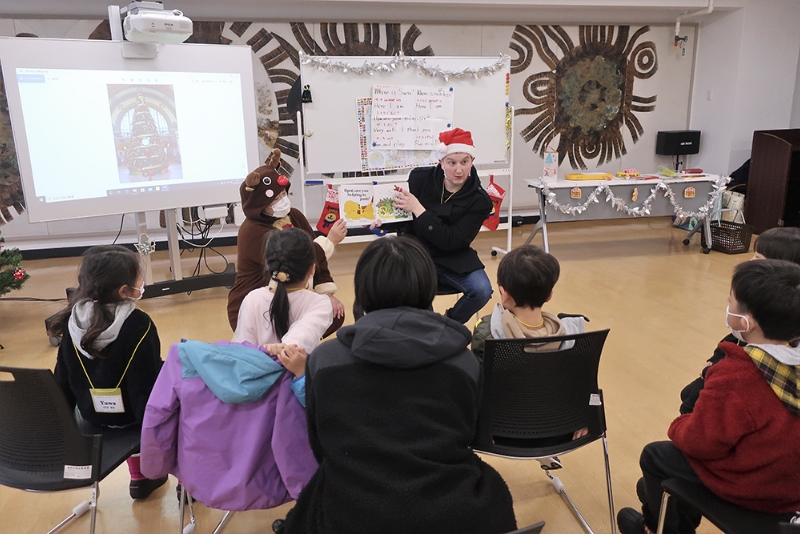 Support for Foreign Residents
We strive to help foreign residents lead comfortable lives in Japan through supporting them in learning the Japanese language, etc.
Japanese Classroom
In addition to our Japanese language volunteers (whom we call "pongo") providing support in language learning, we act as a bridge between our local and foreign residents.
Cooperation with International Organizations
By working together with international organizations, we have connected with people from around the world.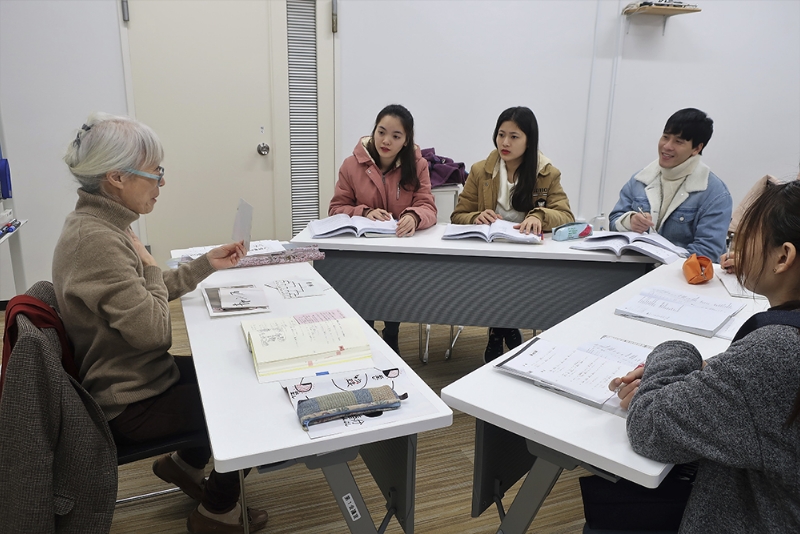 Middle School Students Overseas Exchange Program
Sending Middle School Students Overseas
We coordiniate an international exchange program that sends middle school students from Tono to Chattanooga, Tennessee, U.S.A.
This program gives students the experience of a homestay in America. The program itself aims to immerse students in an international and English speaking environment, thereby giving them global experience and awareness whilst also cultivating their international competence.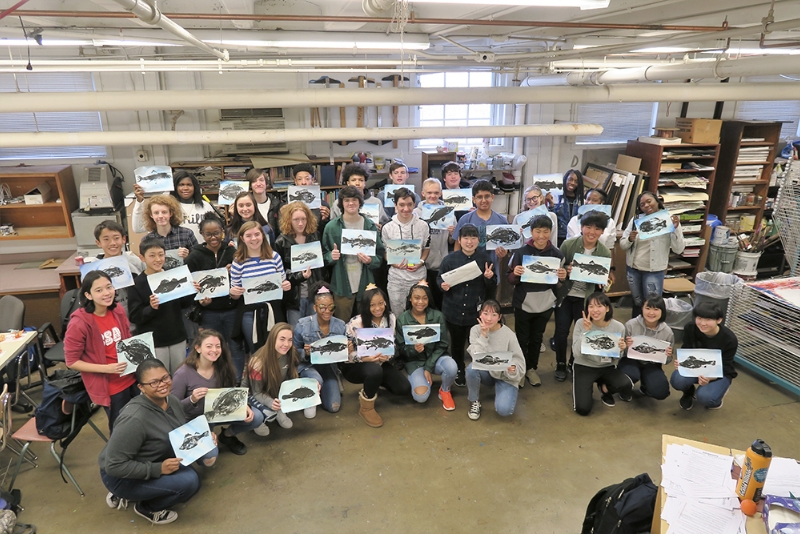 Exchange Programs with our Sister Cities
Salerno, Italy
The film "The Legends of Tono" (directed by Murano Tetsutaro), which Iwate Broadcasting Co., Ltd., made as a commemoration for its 30th founding anniversary, was awarded the grand prize at the 35th Salerno International Film Festival. Albert Croucha, the mayor of Salerno, saw the film and entrusted a letter to Murano Tetsutaro proposing that Salerno and Tono become sister cities. On August 8, 1984, the two cities began their cooperation together officially as sister cities.
We currently have an office dedicated to handling official visits and citizen exchanges.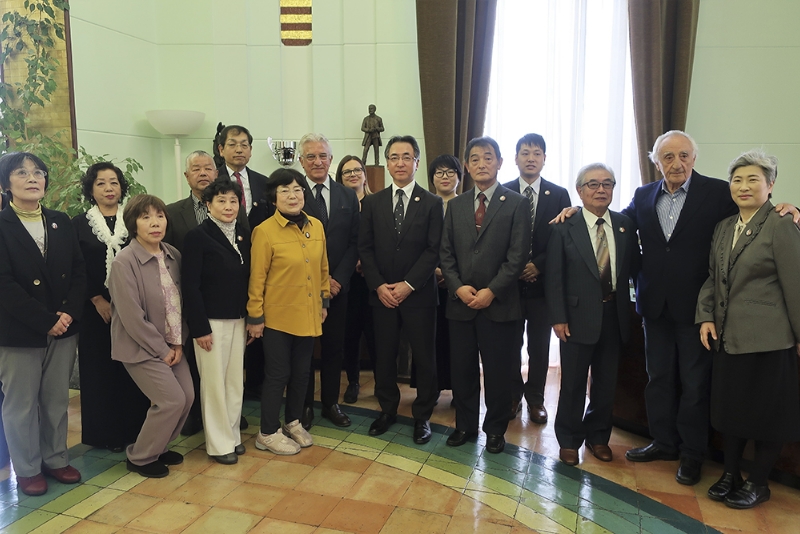 ---
Chattanooga, Tennessee, U.S.A
After Tono High school and Tono Ryokuho High school signed a sister school agreement with CSAS(Chattanooga School for the Arts and Sciences) in 1990, approximately 600 High school and Junior High school students and citizens visited Chattanooga and deepened their friendship. This relationship grew deep enough to eventually lead to a formal Sister-Cities agreement on September 15th, 2017.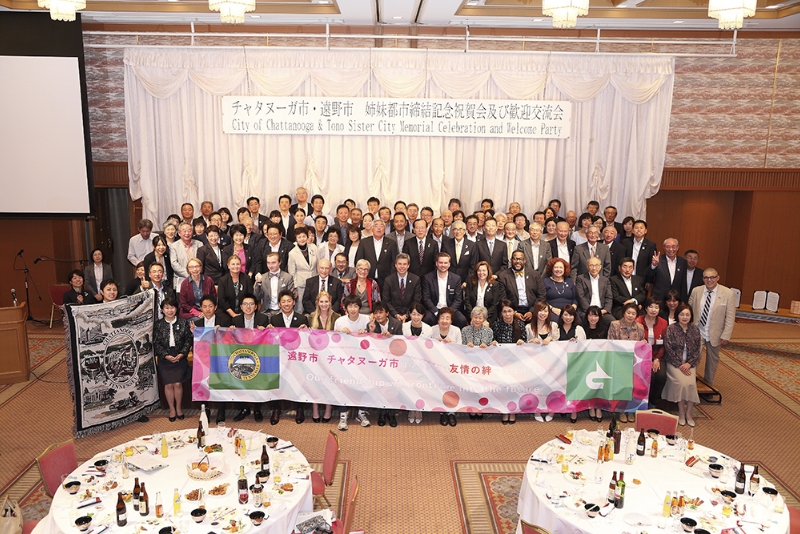 Public Awareness
In order to deepen city residents' understanding of our international exchange program, we work hard to promote public awareness activities.